HOME
ABOUT E-DA
EDA WORLD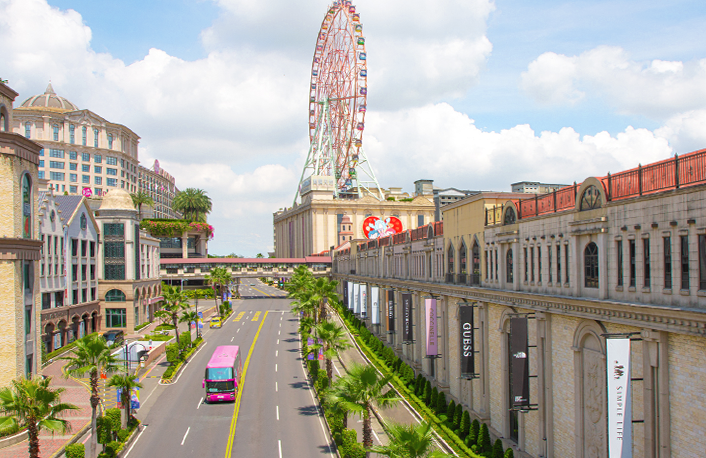 Enjoy Your Vacation
E-DA WORLD
This 90-hectare resort consists of E-DA Royal Hotel, a 5-star urban resort; E-DA Skylark Hotel, which has the highest percentage of family rooms in Taiwan; E-DA Outlet Mall, the country's first"Brand Outlet"mall; E-DA Theme Park, the only Greek-themed park in Taiwan; and E-DA Top Village, an upscale country residence modeled after London's Kensington District.

Integrating education, healthcare, hotel accommodations, fitness, entertainment, shopping and residence to address all aspects of life for all demographic groups, E-DA World is a trailblazer for Taiwan's tourism sector.
Related Company
DIVERSITY
多項體驗

教育
Educate

醫療
Medical

遊樂
Amusement

運動
Sports

飯店
Hotel

購物
Shopping

住宅
Residential
Enjoy Your Vacation
E-DA Outlet MALL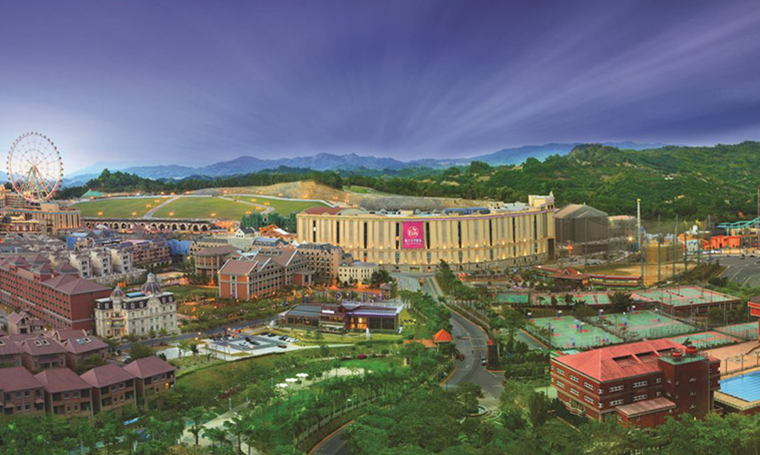 E-DA Outlet Mall is an entertainment and shopping complex and it is also the largest outlet mall in southern Taiwan, providing a plethora of activities including shopping, recreation, amusement, cinema and gourmet food. The architectural style is a fusion of contemporary minimalism and classic European architecture, featuring elegant, retro and delicately carved columns, the vibrant, fabulous Roman sky roof plaza's buoyant, romantic vibe makes it an essential attraction for the visitors.